improved
new
Dashboard
Ad networks
Properties
Analytics Data
From now on, each property you set up in your AnyTrack account gets its set of configurations, analytics, ad networks and pixel integrations.
Oauth authentication through facebook / google login
Selection of analytics / pixel account
Conversion goals mapping / labeling
Connection with Ad accounts
Enabling Server-side tracking (Personal + Advanced subscriptions)
👉 Follow the on-screen instructions.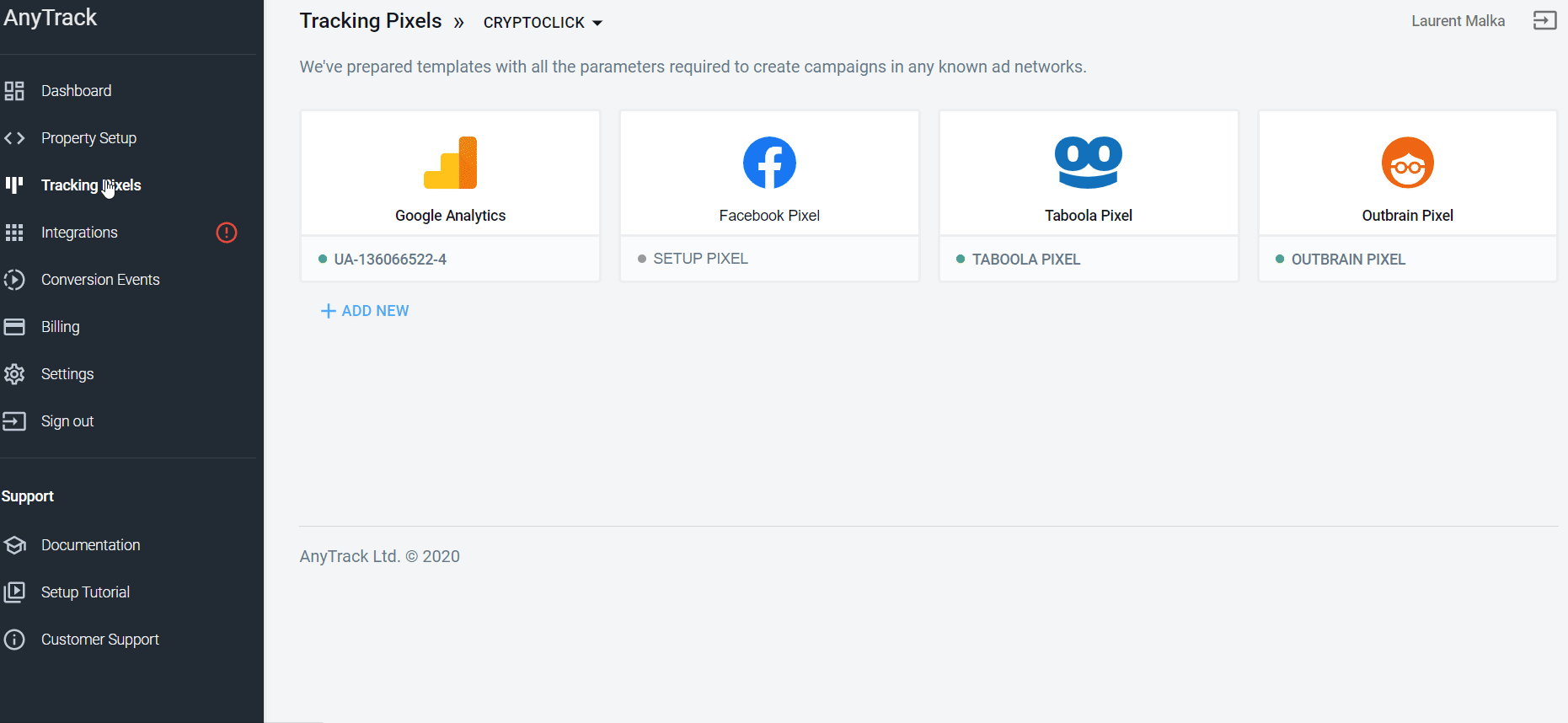 Until now, the analytics and ad networks accounts were located in two different screens, which could cause some confusions and missed configurations.
Since Facebook Pixel and Google Analytics are measurement tools used to track both organic and paid traffic, we decided to group the settings within one screen.
The other core change is that each property gets its own pixel / analytics conversion labeling configurations.