new
Dashboard
Properties
Analytics Data
To streamline your property setup we've added a Setup Task which will guide you through the setup.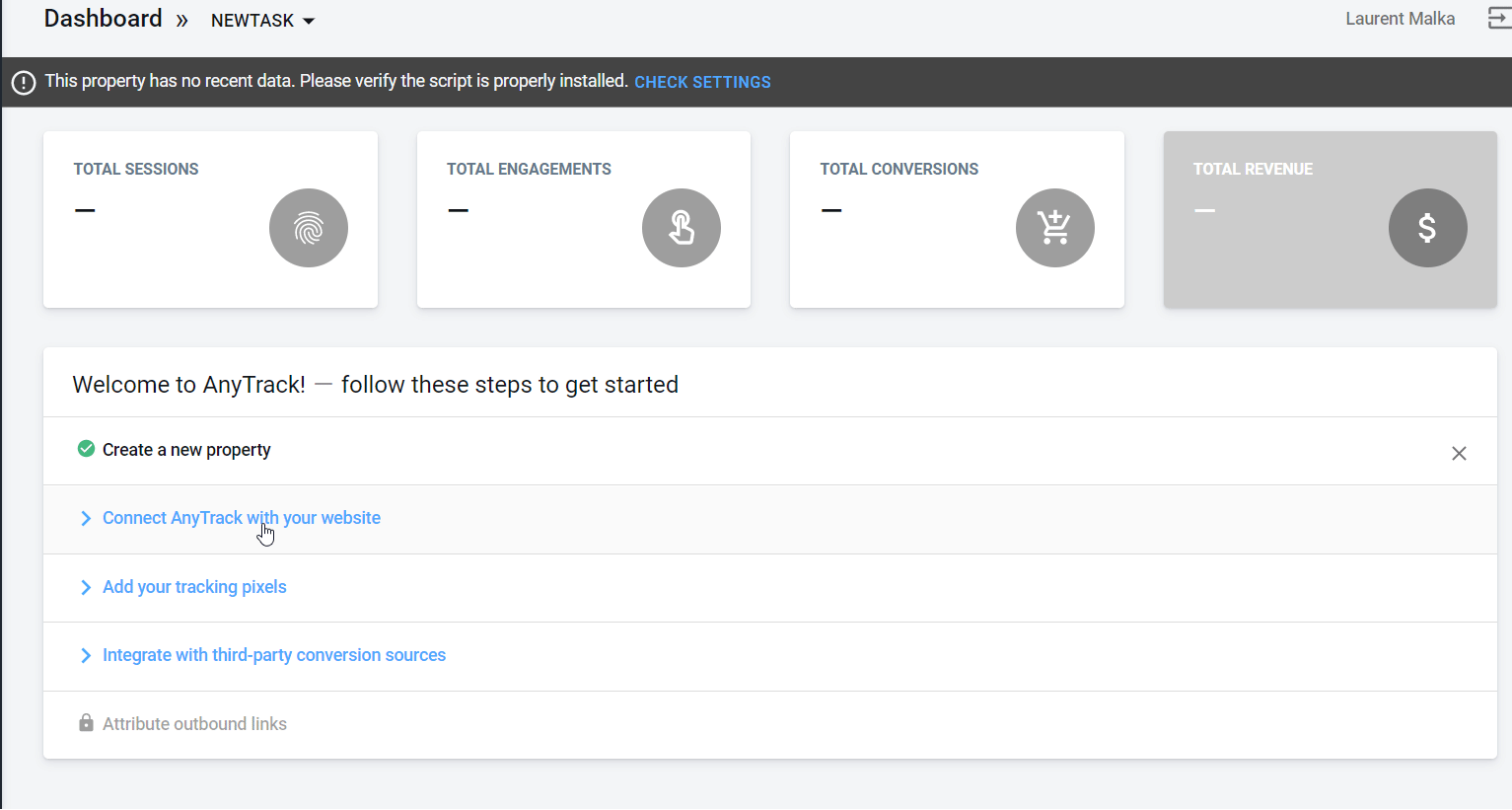 Add your Property
Connect with Anytrack
Connect with Pixels and Analytics
Connect with integrations (Affiliate network, CRM, API)
As soon as your property will get traffic and engagements, AnyTrack will log "unattributed outbound clicks". These links can't be attributed to an affiliate network or integrated partner.
When looking into the logs, you will be able to:
see what links can't be attributed
Where they are located
Get instructions on how to "tag" them.