improved
Ad networks
Properties
Analytics Data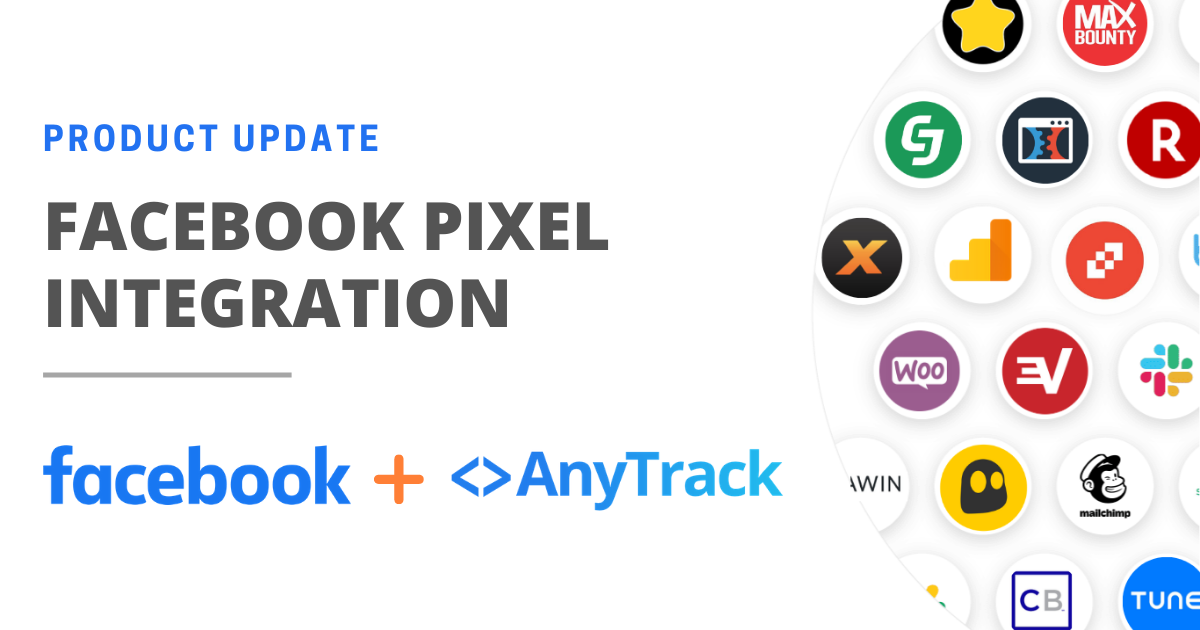 From now on, you will be able to tailor the Facebook Pixel configurations to meet your specific business needs.
Facebook Pixel Standard Events
Until now, the conversion events sent by AnyTrack were all custom conversions (
Anytrack Sale
,
Anytrack Lead
). The reason behind this, was that we didn't want to "override" your pixel settings or send data that would not be properly mapped to your current tracking settings.
The problem with this method, is that a campaign would lose its optimization when switching to a new conversion type, or it would require the marketer to customize metrics within Facebook.
What has changed in Facebook Pixel integration.
By default, the AnyTrack standard events are mapped to the Facebook Standard Events.
You can remap the AnyTrack events to other Standard Events
You can create your own custom conversion events*
Benefits of the new Facebook Integration
Continuity - As soon as you plug with AnyTrack the standard events will continue to fill your pixel with data. So you can only improve your data collection, conversions and audience building.
Zero configuration - Click & Connect to start tracking.
Advanced configurations - In case you have some specific business goals, you can define them as you see fit.
*Requires further configurations. 👉 Follow on-screen instructions.